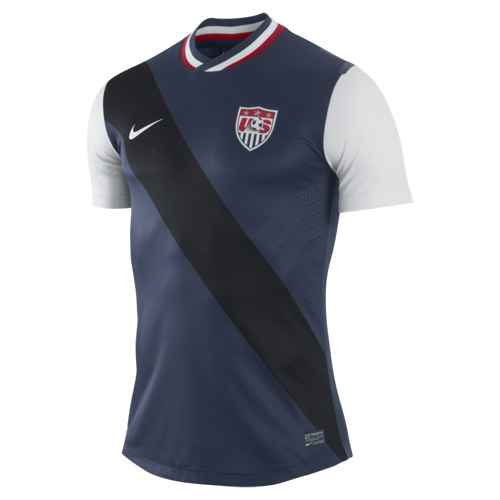 After so much speculation and a few red herrings, the new away shirt for the US men's national team has now been revealed on the official US Soccer Store.
The navy shirt designed by Nike features a black horizontal sash across the front of the shirt as well as a red, white and blue collar. The shirt still features the much unloved and dated US Soccer logo, but overall, the shirt design is much better than many of us feared. Thankfully the previous leaked images were fakes. This is definitely the real deal.
The US debuted the new away shirt against Italy today. Seeing it on television, I definitely don't like the long white sleeves. It would have been better for the USMNT to have blue instead of white, in my opinion.
The US away shirt will be available in stores in March, but you can pre-order the US men's away shirt today.
What are your thoughts about the new US men's away jersey? Share your feedback in the comments section below.
Related posts: