Farewell to MLS Talk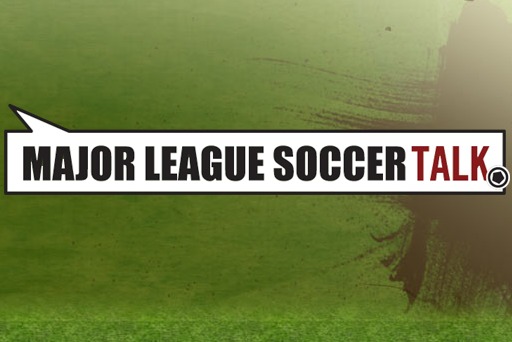 As I lay awake in the early morning hours after a long transcontinental flight in a Los Angeles hotel room in May 2007, I had an idea. The previous night I had been on a six-hour flight from Fort Lauderdale to LAX, passing the time exclusively by listening to various podcasts about the Premier League, whose season had concluded the previous weekend. My favorite team Manchester City F.C. had just escaped relegation despite having the worst goal-scoring season at home in top-flight English football history. This fact was dissected over and over again and I asked myself, why we didn't have this level of analysis of Major League Soccer and the domestic game, including the US National Team, youth national teams, women's game, lower divisions in the American soccer pyramid and college soccer.
The next morning without clarifying my thoughts I shot off an email to The Gaffer asking if it was possible to set up a US Soccer site that mirrored the coverage of English Football on EPL Talk. With this, Major League Soccer Talk was born and a few short weeks later we began posting and producing podcasts. The Gaffer made the sacrifice to allow his revenue producing site EPL Talk to support MLS Talk, which did not generate the type of traffic or revenue that EPL Talk did in those early days. For this, I will be forever grateful.
Six years later, I am in my fourth season working with the second division North American Soccer League, and my favorite club has gone from relegation fodder to Champions of England while hundreds of thousands of fans of American soccer and those curious about the game in this country have visited Major League Soccer Talk.
We aimed to provide a forum for fans to interact and to discuss topics and areas of the game that were not getting appropriate coverage. Six years later I know we succeeded based on the volume of coverage about topics outside of just match reports of MLS matches and the continuing depth and analysis demonstrated by American soccer writers and broadcasters throughout the spectrum.
I look back on what we accomplished at Major League Soccer Talk and am proud of everything we achieved. But ultimately the greatest thanks go to is those who visited the site, downloaded the podcast and gave each and every one of our writers the support and confidence they needed to make the difference they made.
Thank you for six great years of Major League Soccer Talk. I left the site in early 2010 when I accepted the NASL job but have continued to read the site regularly and want to thank everyone involved for making a dream of mine a reality.
Editor's note: From time to time, when appropriate, we'll be posting USMNT and MLS-related articles on EPL Talk, so be sure to bookmark that site if you haven't done so already.