Portland Timbers Home and Away Shirts for 2013 Season Leaked [PHOTOS]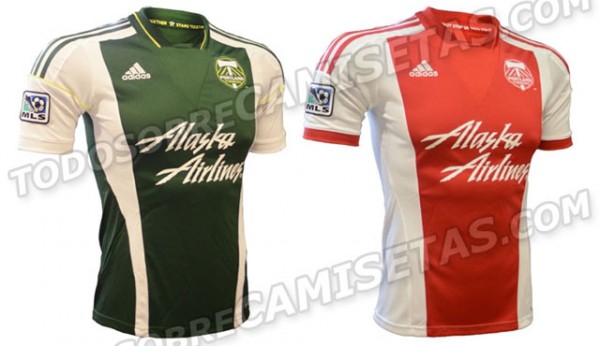 Portland's home and away shirts for the 2013 season of Major League Soccer have been leaked on the Internet.
Portland Timbers' home shirt for 2013 looks very similar to the one for 2012. The major difference is a different collar. Disappointingly, Adidas couldn't come up with something more original or distinctive to set next year's jersey apart from the 2011 edition.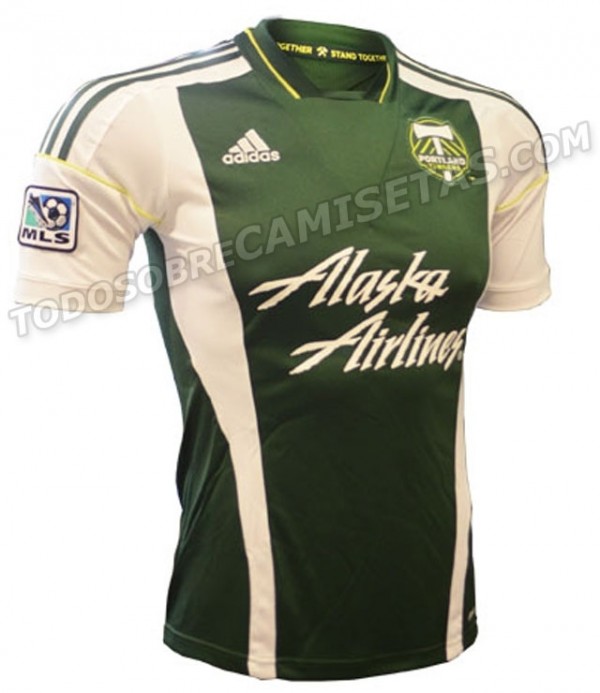 The Portland Timbers away jersey, meanwhile, is red and white with what looks like the words "Cannot stop us" printed on the inside back of the collar.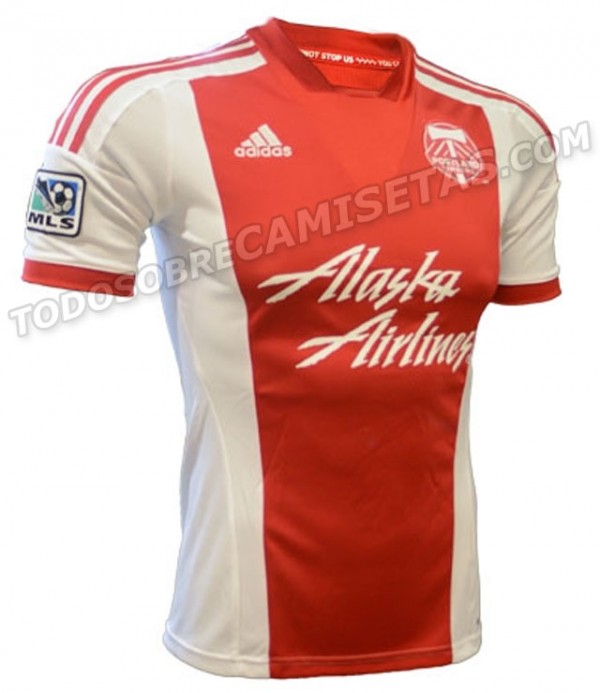 What do you think of the new home and away jerseys from Portland Timbers for the 2012 season? Share your opinions in the comments section below.
H/T Todo Sobre Camisetas.