Who Should MLS Sign as the New Face of the League Now That David Beckham Is Gone?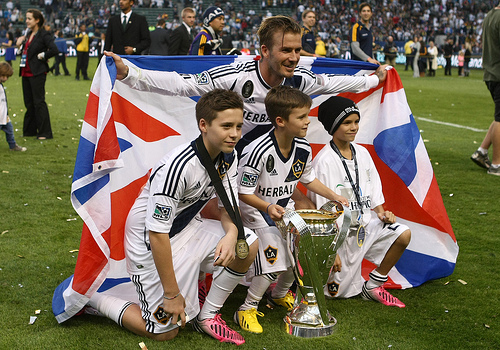 Now that David Beckham has played his final competitive match in Major League Soccer, who should MLS sign as the new face of the league?
In Beckham's time at LA Galaxy, he gave the league more PR exposure in the United States and overseas. Plus, by having Beckham in the league, he indirectly helped fellow stars join the league such as Thierry Henry, Tim Cahill and Robbie Keane.
Kaka has been touted as a possible replacement for Beckham at LA Galaxy. But the Brazilian certainly doesn't have anywhere near the same cache as Beckham.
But rather than thinking of who the Galaxy will replace Beckham with, let's consider who the league should sign as their "poster child."
Some suggestions to consider:
Ronaldinho,
Frank Lampard,
Didier Drogba,
Ryan Giggs,
Miroslav Klose.
The sad realization for MLS is that no matter who they'll sign, the person isn't going to be  as big as Beckham. The only two people who are bigger than Beckham that would send shockwaves around the world are Lionel Messi and Cristiano Ronaldo, and neither of them would think about leaving Spain right now.
What are your suggestions for who MLS should sign to replace Beckham as the new face of MLS?